3 3 Release 16 Release Notes:
New Items in Easy Rides 3.3.16
Easy Rides Dashboard
In the lower right corner of your Easy Rides screen is a new button for toggling a side panel called the Dashboard.

Click this button to see the Dashboard: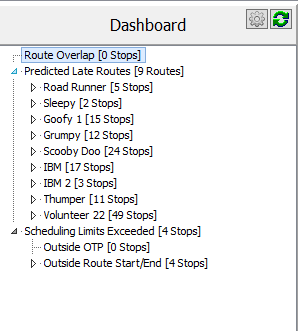 The Dashboard shows 3 sets of data to help spot possible issues with your schedule.
Route Overlap - Spot trips on separate routes that might benefit from being put onto the same route.
Predicted Late Routes - This highlights which parts of which routes might run late, allowing you to use the edit route on map tool to hone in and fix thise trouble spots on the route.
Scheduling Limits exceeded - If a trip has been adjusted more than 15 minutes from it's requsted time, or if the trip is scheduled before the start of a route or after the end of a route, the trip will show in this list. Future releases will have more granular control over the allowed adjustment window.
On Time Performance data
Underneath each route is a colored bar. If you click this bar, it will expand to show some quick performance information. Click the peformance information again to close the panel. Note: Calculating performance data can slow down the computer, so it is best to close this display when not using it.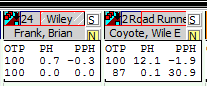 Subset optimized up to 25 trips
Easy Rides can now perform subset optimization on up to 25 stops without requiring Mappoint.
View sites from Easy Rides
Under the Tools-> View Sites menu you can open a map with all your service area sites drawn.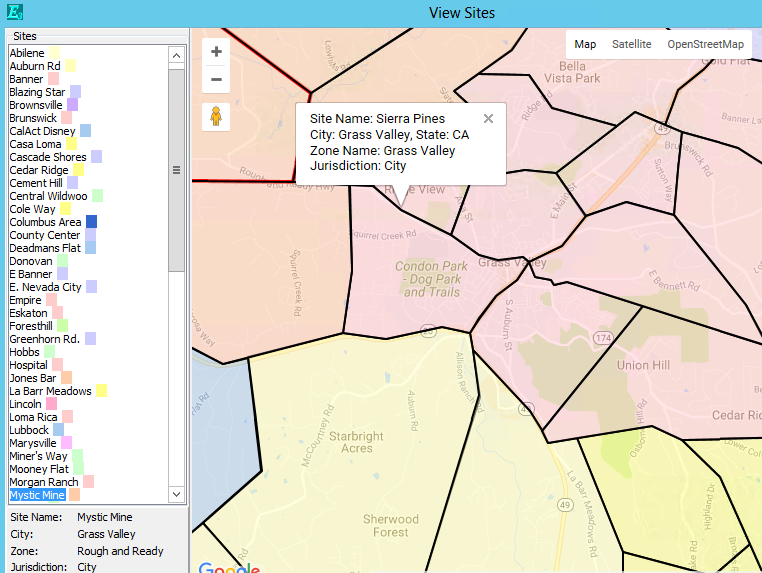 Sites editor in Easy Rides Utility now uses google maps.
This is the last mapping component to be ported over to google maps. You likely don't use this feature much, as it is mostly used for setup, but if you need to tweak your service area boundaries, we can help you edit them on your machine eithout requiring MS Mappoint. Details on using this feature can be found here.