Editing locations on Google Maps
If you find an address that is incorrect, or missing from Google maps, it is possible to submit the error to Google and the error will be corrected in the next few weeks.
Log into a google account.

Go to maps.google.com

On the top left corner, click the menu button. (Looks like 3 horizontal bars)

A menu will appear, choose the Send Feedback link.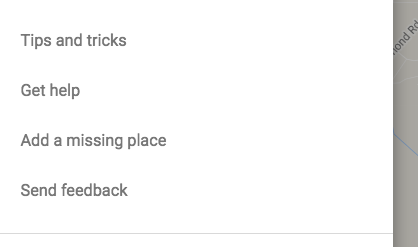 Click the link, and a form will appear to send feedback. Choose the option that makes the most sense and then submit.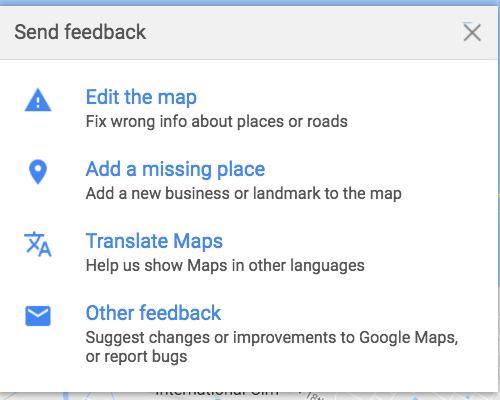 Once you make a selection, you will get a screen to provide details for the update.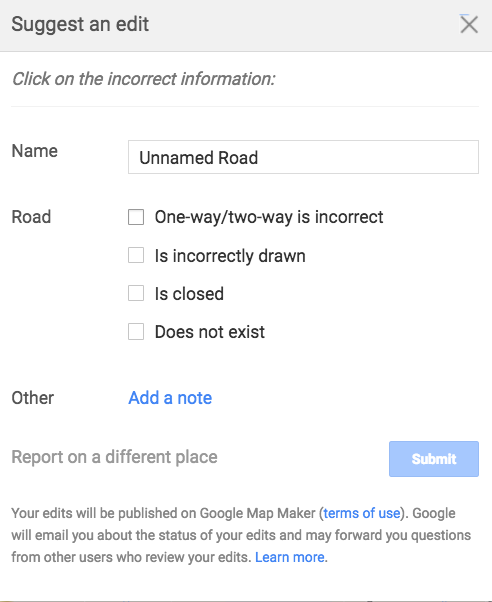 You will get an email confirming your submission.

In a few weeks you will get an email when the data is corrected.