Google Maps requires access to the internet. If your internet explorer security settings restrict google maps, you may see the following error:
If you see this error, you will need to go to Internet Explorer, click the gear icon in the top-right corner. Click the gear, and choose Internet Options. On the Internet Options tab, click the Security Tab.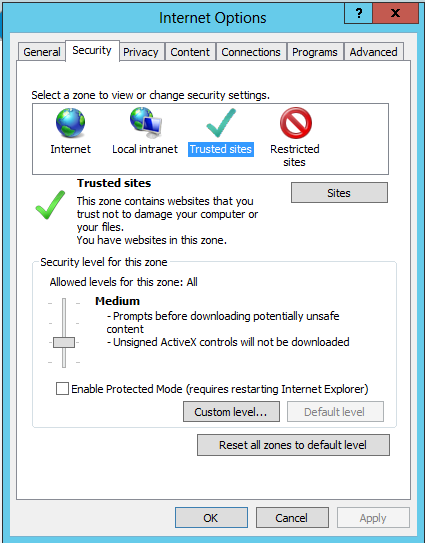 On the Security tab, click the Sites button. This will allow you to white list the sites that Easy Rides needs in order to reach google maps. There are 4 sites to add, paste each line below and click Add, one at a time.:
Addresses to whitelist:
http://*.googleapis.com
http://*.googlecode.com
http://*.google.com
http://*.googleapis.com
about:security_ERUtility3.exe
about:security_ERides3.exe
After this, restart Easy Rides, and you should be able to use Google Maps within Easy Rides.