Mobilitat staff are available from 8am to 7pm Central time, Monday through Friday. We can be reached at 888-806-6595 or by email.
Teamviewer
Mobilitat users Teamviwer for remote support and installation. You can download the full version from Teamviewer.com, or you can get a lite version from our website by going to www.mobilitat.com/support There you can click on the blue button labeled "Mobilitat Quick Support" Running this application will look something like this: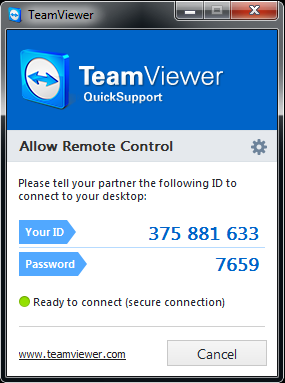 You will provide the ID and password to Mobilitat to allow them to access your computer. The Teamviewer ID will always be the same for your computer, but the password will change after each time you close Teamviewer so no one can access your computer without your permission.